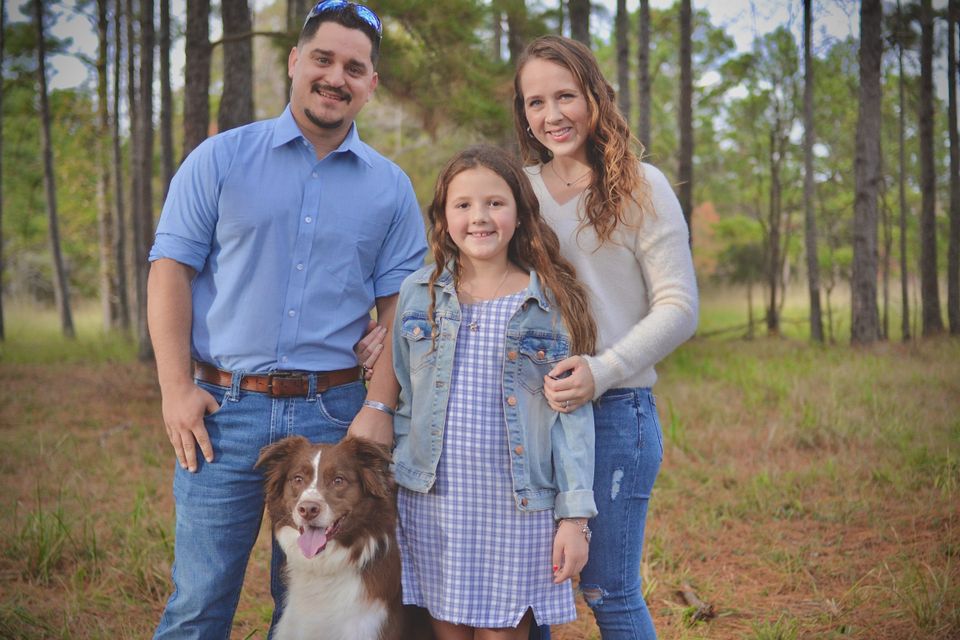 About Me
In Greek, "Doula" means "a woman who serves".  I feel that serving new mothers and their babies is my purpose.  I live for helping women and their families navigate the postpartum phase.  I guide them through this "rite of passage" by enveloping them in a comforting, supportive, judgment-free environment in which they can learn, grow, and enjoy blissful motherhood.  After all, this is the period of time that sets the stage for your little one's life.
I'm Katie Newby, owner of Newby Nurturing.  Growing up, I was the eldest of three children and eleven cousins.  Many hours spent babysitting in my youth revealed my passion of caring for children and nurturing their healthy growth.  As a new mom with a Marine Corps husband stationed in Japan, I found comfort in raising our baby while working as a live-in nanny.  That's how I realized the vital role that a loving support system plays in the sacred experience that is the post-natal period and the early days of parenthood.
I found my calling as a Postpartum Doula and began my career in 2014.  Over the years, I've provided reputable overnight postpartum care and breastfeeding education to more than 80 families.  While taking my profession to the next level as a nursing student, I'm also pursuing my credentials as an Internationally Board-Certified Lactation Consultant (IBCLC).  As I do, I continue to offer in-home and virtual lactation support, prenatal breastfeeding classes, virtual postpartum doula support, and gentle infant sleep coaching.
My favorite part of my job is getting to know the people I serve.  I can't wait to learn about you and your hopes and dreams for yourself, your family, and your little bundle of joy!

Reviews from Past Clients
Katie is a compassionate, kind, hardworking expert at her job. She was always on time, always polite, and did a great job with our baby. We are sad she's not still helping us! Thank you, Katie!!!
-James McIngvale
Katie was a great newborn care specialist. She helped us at night only. She was always on time. She was willing to follow our instructions - whether it be to be in the room with the baby or to stay out of the room unless she woke up. We never heard our little one crying. Katie was always able to address her needs without disturbing us. She always took very detailed notes that we received in the morning so I was able to flow right into the daytime routine. I would highly recommend Katie!

-Kate Lavanga
Katie was simply fantastic with our little baby boy when he was born. She was so caring and gentle both with my son and with me. She always knew exactly what we needed and was able to read my son - knowing what he needed and when. I could not recommend Katie enough.
-Astrid Vernon
Katie worked for me from the time my daughter was 1 month old to 6 months old. She had severe health problems and required 24 hour care. It was an extremely stressful time in my life and Katie was the ONLY person besides immediate family I trusted with my daughter. Katie was a Godsend. She was always on time, thoroughly engaged, paid close attention to every instruction, was compassionate and loving to my daughter, and provided me with excellent notes to review in the morning. I knew she was in good hands when she was with Katie and that was the only reason I was able to function during that time. Katie took EXCELLENT care of her. In addition, Katie gave me numerous tips and suggestions to help both my daughter and myself. I fully recommend Katie for work with newborns and children of all ages. I fully recommend Katie for any job that she desires. She is a responsible, trustworthy, loving person.
-Susan Caldwell